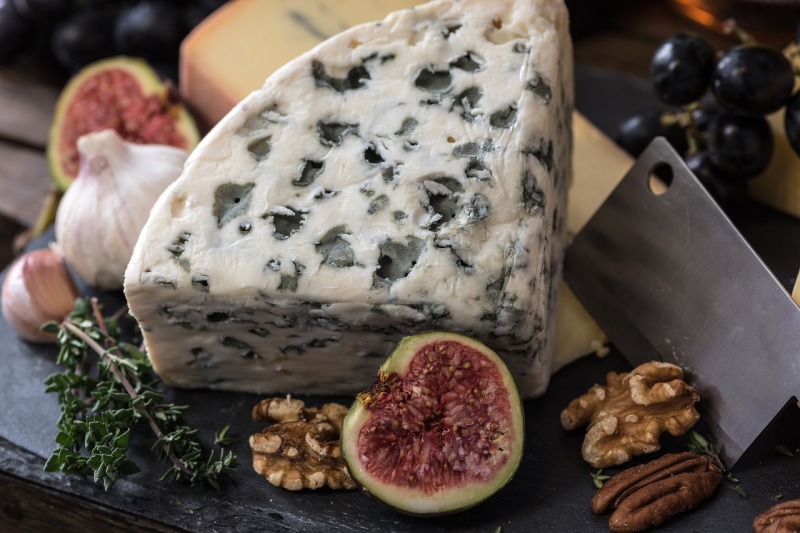 One thing I get asked about is if it's ok to eat cheese? Or if cheese is gut friendly? Many people struggle with dairy intolerance and have to avoid cheese. For most of us, it's a sad thought to never have cheese again.
If you've gone through an elimination diet and you have a dairy allergy, then stop reading now, it will only make you miss cheese. This is for the folks who want to enjoy cheese without the discomfort of digestive issues, but don't suffer from allergies. According to an article from Medical Daily, it looks like "certain soft, fermented and aged cheeses do have probiotics." This means yes, certain cheeses can balance your gut flora.
Can I get an amen!

Certain cheeses will feed the good gut bacteria. According to an article from Livestrong, this is because "
their low acidity and high fat preserve and nurture the microorganisms while they move through the digestive system."
When shopping for gut friendly cheeses skip the overly processed, yellow, American cheese.
Choose cheeses that are aged or made from raw, unpasteurized milk. Don't be scared of raw cheeses because they're a culture of probiotics, or as I like to call them 'gut friendly communities.'
When doing investigative shopping, look for 'probiotic,' 'organic,' or 'made from raw milk' labels. Here's my starter probiotic cheese list. You could even throw your own probiotic cheese tasting party!
Raw goat's milk cheese

Cottage cheese

Swiss

Feta

Gouda

Parmesan

Gruyere

Provolone

Edam - aged cheese from the Netherlands.

Roquefort - blue cheese from sheep's milk






Writer: Callie Maggiori

References
http://www.livestrong.com/article/376811-what-raw-cheese-has-probiotics/
http://www.medicaldaily.com/list-healthy-foods-gut-bacteria-expands-include-cheese-329202