When we get anxious, we want to retreat, hide and run away! To show up is all about showing up as we are, to do the INNER WORK, We begin by journeying into the inner workings of our 'stress personality.'
WORRIES and fears create BLOCKS in our energy and mind. Impatience is a quick way to short circuit the system. But everything becomes CLEAR when you align with the vibration of your highest purpose.
I felt a ripple in my soul starting a year prior to me finding Inner Radiance (or it finding me). I felt I needed an extra push to help me shift into the next or renewed spiritual phase of my life.
The trust that Callie built in the group allowed myself to be vulnerable, open and exploratory in deepening my journey. The small touches really had a big impact on me, the gift prior to the circle gathering, the one-on-one personal time with Callie and the final gift. She is truly thoughtful and loving.
Callie has a gift that is greatly admired in many leaders. She exudes equanimity while coaching us through challenging times and difficult subjects. She is a gifted feminine leader in this time when female empowerment is of vital need.
She offers each and every one of you ladies a chance to strengthen that power from within and encourages you to let it shine. Take that first step and say yes to the circle!
-Cassie Z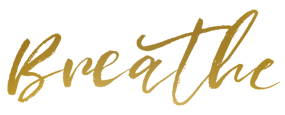 Breathing helps us clear the mental and emotional clutter and bring us into balance; into a space of neutrality. In this neutral space we begin to clear the fog and regain the MENTAL CLARITY needed for the deep process of healing.
The force of the soul has a magnetic power. And that's how we draw things to us. When we expand and project, the right things will magnetizes things to us quickly. When we stop letting stress drain our energy, we can become our own source of great MAGNETIC POWER.
Callie is a strong, radiant woman that is sincerely committed to supporting and empowering other women, no matter what level of practice or stage of life.
The 12 week Inner Radiance Course was a dynamic process that cuts through the superficial, to get to the true, deep work with grace and fun.
I gained true friends and support with continuing to practice and embody the path of Authentic Empowerment.
I would recommend Callie to women who are between 20-50, who are new to spiritual work and those who are looking to deepen and expand the practices they already have.
-Amber A
We can get caught up in looking for answers outside of ourselves only to feel more anxious. When we trust the voice of our intuition, our INNER KNOWING we can begin to re-pattern the subconscious beliefs that cause us to worry and doubt ourselves.
Once we have cleared the mental and emotional blocks and toxins we can amplify our radiance beyond neurosis or insecurity. We can experience our own iINNER ROYALTY, sit in the seat of our throne and radiate pure GRACE.
I joined Inner Radiance because I loved the idea of grouping Kundalini and women's circles. Also who doesn't want to experience Inner Radiance!
During the first class and the weeks following I was already doing my work but the group support mixed with the breathing and the mantras was the extra push I needed. Callie is amazing, warming, motivating and great to be around.
My biggest breakthrough was overcoming my self doubt and negative self-talk.
I would recommend …
Women who are ready for positive changes who are doing the work and need that extra push to be held accountable,
-Courtney L